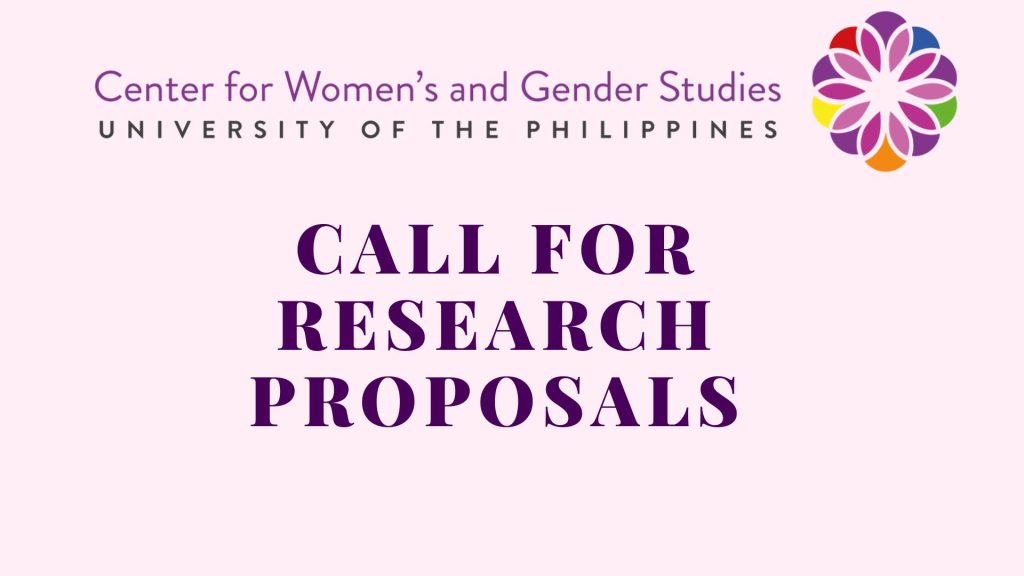 The University of the Philippines Center for Women's and Gender Studies (UPCWGS) is now accepting proposals for its 2023 UPCWGS Research Grant. The grant seeks to fund cutting-edge research on women and gender in the Philippines.
The UPCWGS will award funding of up to PhP125,000 to four (4) research projects on women and gender in the Philippines. Project duration should be within a four-month period with the start date on 15 August 2023. After that, you will be given two months to write your journal article.
Proposals should follow the format indicated in the PROJECT PROPOSAL TEMPLATE (https://tinyurl.com/UPCWGSprojeprop) and use this CHECKLIST REQUIREMENTS EXPENSES (https://tinyurl.com/UPCWGSchecklist) for their budget proposal. Applicants should also accomplish the ETHICS CHECKLIST GOOGLE FORM* https://tinyurl.com/UPCWGSEthicsChecklist.
Please email your proposals to [email protected], with "2023 UPCWGS RESEARCH GRANT" in the subject line, by 15 July 2023.
Terms and Conditions:
One of the project proponents should be a regular employee of the University of the Philippines or a UP contractual employee.
Awarded projects will be provided an initial outlay of PhP15,000 at the start of the project. Afterwards, funds will be accessed through reimbursement of allowed costs, provided that proper documentation is submitted.
*A risk is minimal when the probability and magnitude of harm or discomfort anticipated in the proposed research are not greater, in and of themselves, than those ordinarily encountered in daily life or during the performance of routine physical or psychological examinations or tests (National Ethical Guidelines for Health Research 2011).