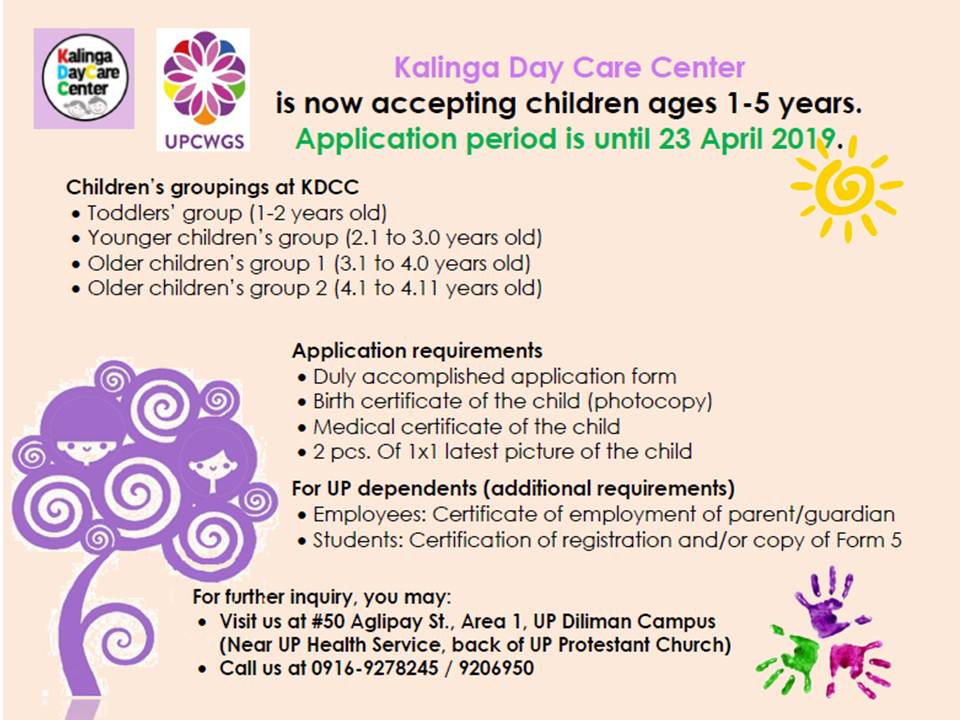 The Kalinga Day Care Center (KDCC) is now accepting children 1-5 years old.
Children's groupings at KDCC:
Toddlers' group (1-2 years old)
Younger children's group (2.1-3.0 years old)
Older children's group 1 (3.1-4.0 years old)
Older children's group 2 (4.1-4.11 years old)
Application requirements:
Duly accomplished application form
Birth certificate of the child (photocopy)
Medical certificate of the child
2 copies 1″x1″ latest ID picture of the child
For UP dependents (additional requirements):
Employees: Certificate of employment of parent/guardian
Students: Certification of registration and/or copy of Form 5
Application period is until 23 April 2019.
For further inquiries, you may visit #50 Aglipay St., Area 1, UP Diliman Campus, Quezon City (near UP Health Service, behind UP Protestant Church) or call 0916-9278245.