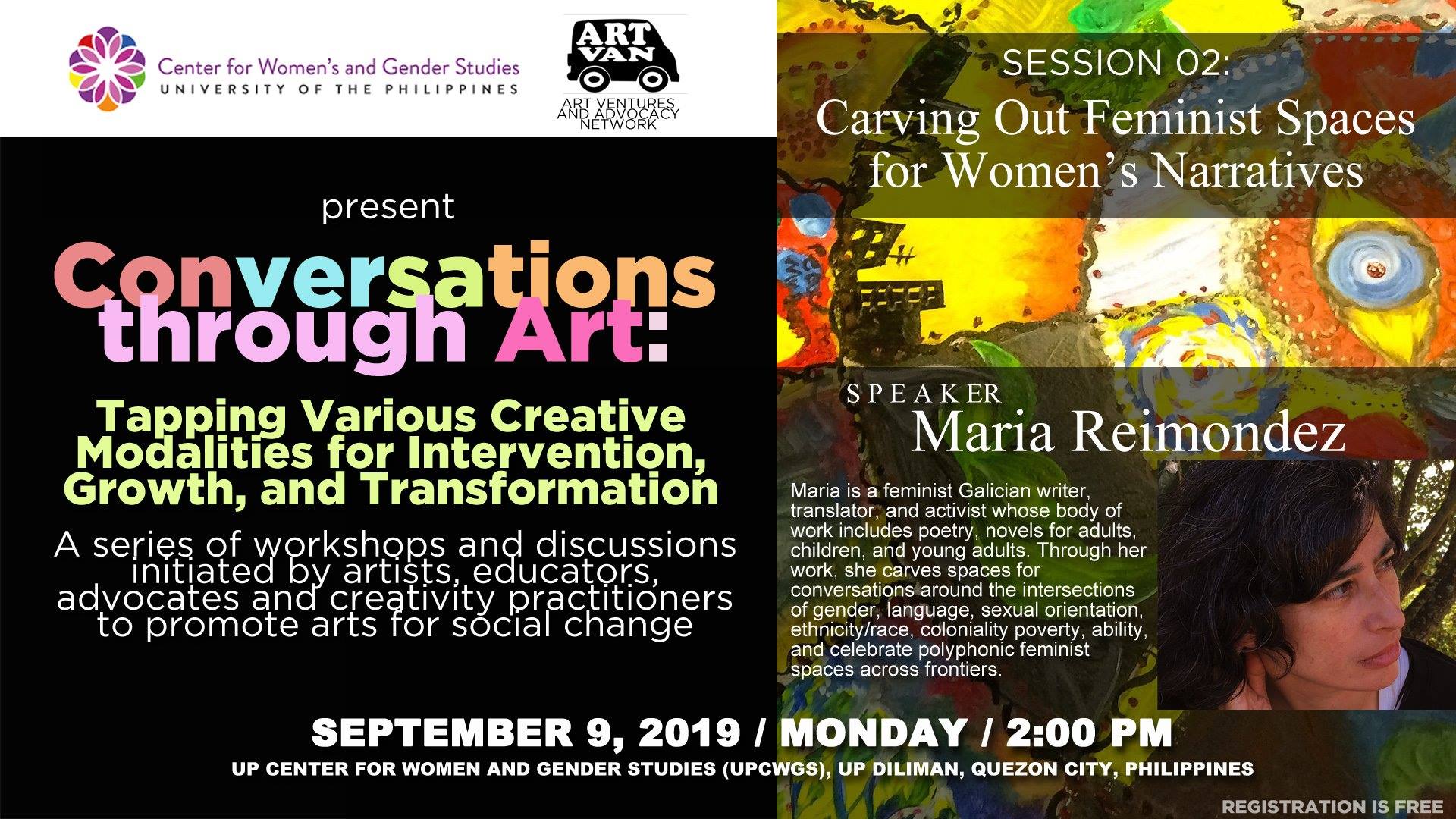 The University of the Philippines Center for Women's and Gender Studies (UPCWGS), together with the Youth, Adult Survivors, and Kin in Need (YAKIN), and the UP College of Fine Arts (CFA), will be hosting Maria Reimondez for the second part of the discussion series entitled, "Conversations through Art: Tapping Various Creative Modalities for Intervention, Growth, and Transformation," on 9 September 2019 (Monday), 2:00 PM at the UPCWGS Conference Room.
Ms. Reimondez is a feminist Galician writer, translator, and activist, whose body of work includes poetry and novels for adults, children, and young adults. Through her works, she carves spaces for conversations around the intersections of gender, language, sexual orientation, ethnicity/race, coloniality, poverty, ability, and celebrate polyphonic feminist spaces across frontiers.
Conversations through Art is an initiative by artists, advocacy builders, social workers, and those in the helping professions to collectively promote arts for social change. Envisioned as a series wherein various creative modalities are highlighted in each session, the invited resource speakers will be individuals from different parts of the world who are making contributions to the establishment of the expressive arts practice or use specific creative modalities for personal-professional, community, and sectoral development.