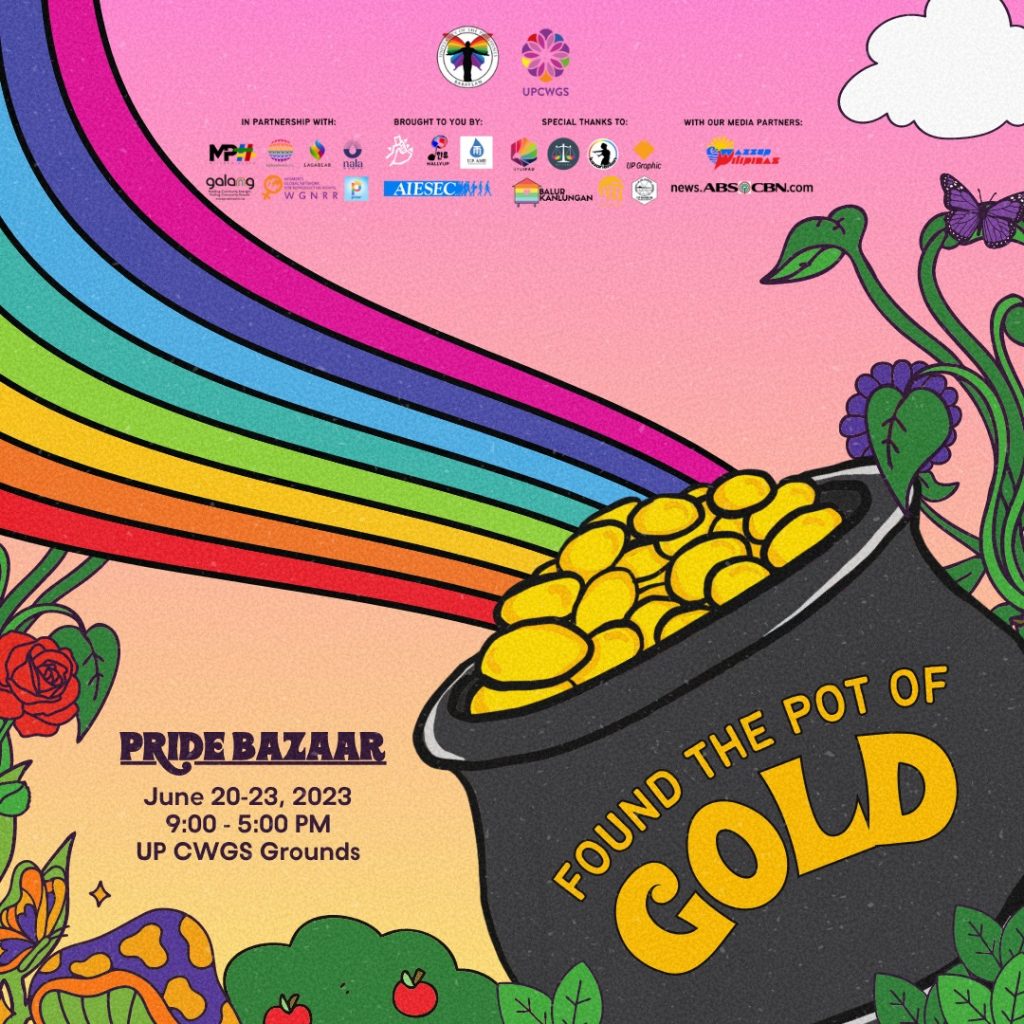 Dare to reach the end of the rainbow?
There is nothing to fret about because at the end of the rainbow, you will find our pot of gold. 
 Come join us at the University of the Philippines Center for Women's and Gender Studies (UPCWGS) Grounds this 20-23 June 2023, 9:00 AM – 5:00 PM for a Pride Bazaar.
Let us show our love and support for locally made and queer-supportive businesses.