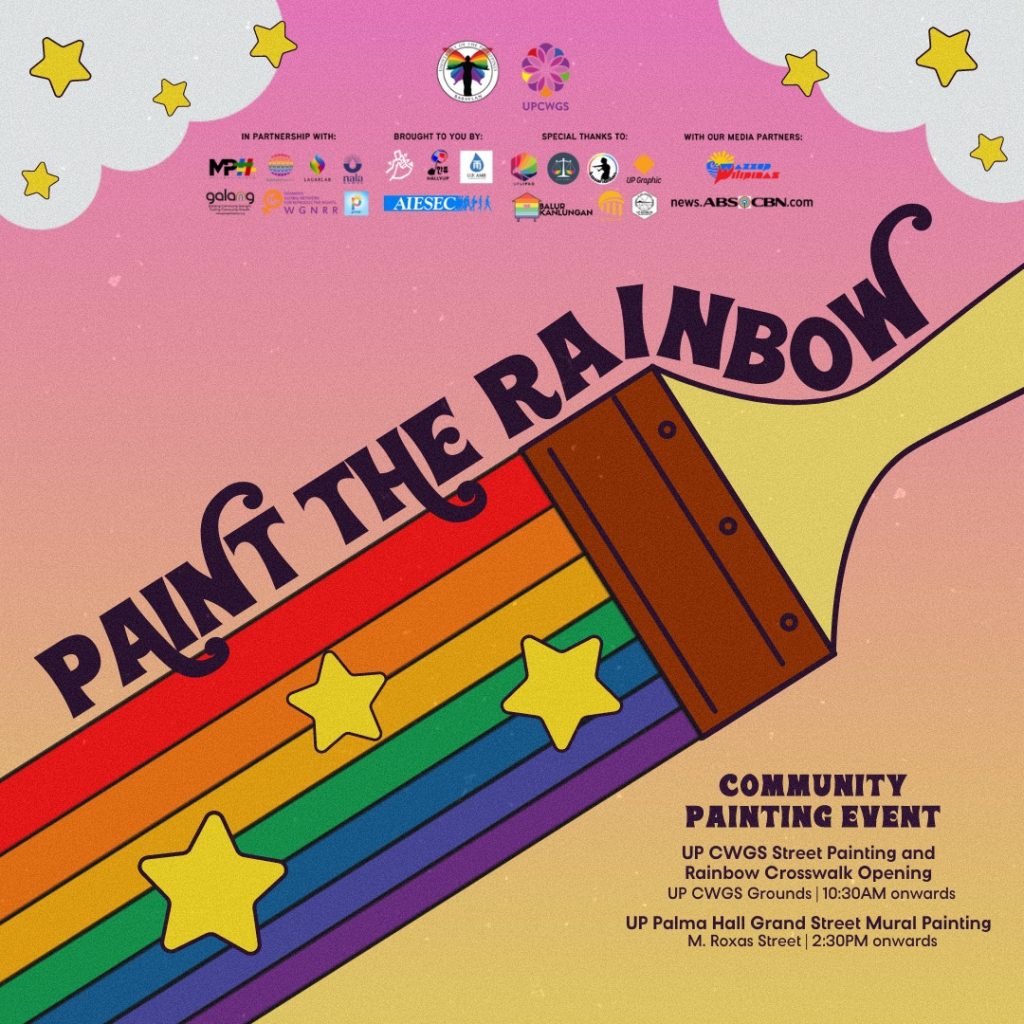 Join us on 20 June 2023 (Tuesday) for the start of Paint the Rainbow. Together, let us find rainbow connections as we paint along the University of the Philippines Center for Women's and Gender Studies (UPCWGS) and UP Palma Hall as a community.
UPCWGS Street Painting and Rainbow Crosswalk Opening
UPCWGS Grounds
10:30 AM onwards
UP Palma Hall Grand Street Mural Painting
M. Roxas Street
2:30 PM onwards
NOTE: We recommend bringing extra clothes to protect from accidental paint splatters.