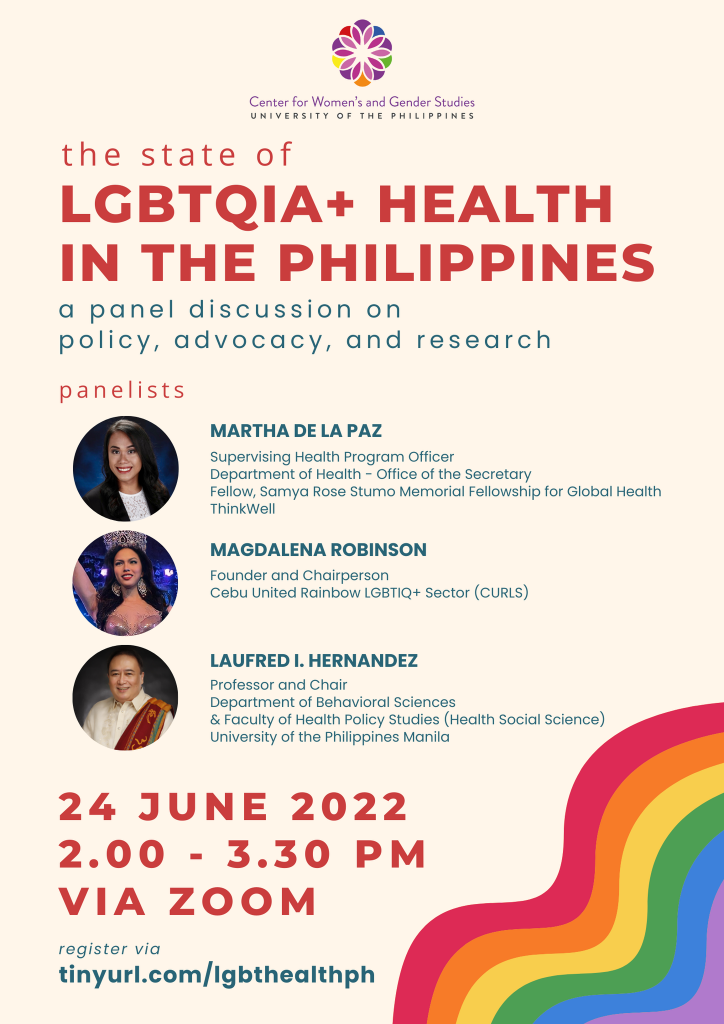 The University of the Philippines Center for Women's and Gender Studies (UPCWGS) is hosting a panel discussion on The State of LGBTQIA+ Health in the Philippines on 24 June 2022 (Friday), 2:00-3:30 PM via Zoom.
Featuring voices from members of the community, policymaking circles, community-based organizations, and the academe, this webinar will be an avenue to discuss pressing health issues for the Filipino LGBTQIA+ community and ways for different sectors to collaborate.
This webinar is free and open to the public.
Register here: https://tinyurl.com/lgbthealthph.