The University of the Philippines Center for Women's and Gender Studies (UPCWGS) is launching the following publications today, 29 March 2022:
OSAEC Awareness Primer for Teachers and School Administrators and Staff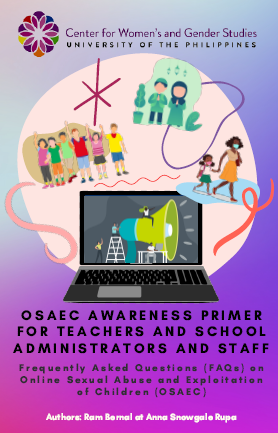 You may view and download the Primer here.
Gabay para sa mga Guro at Kawani sa OSAEC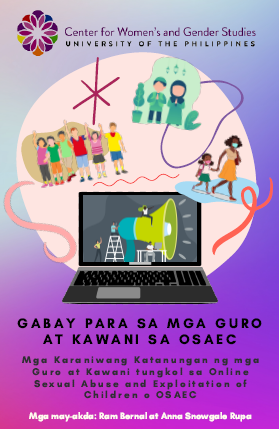 You may view and download the Gabay here.
Resisting Marginality: Filipino Women's Sexual and Reproductive Health Rights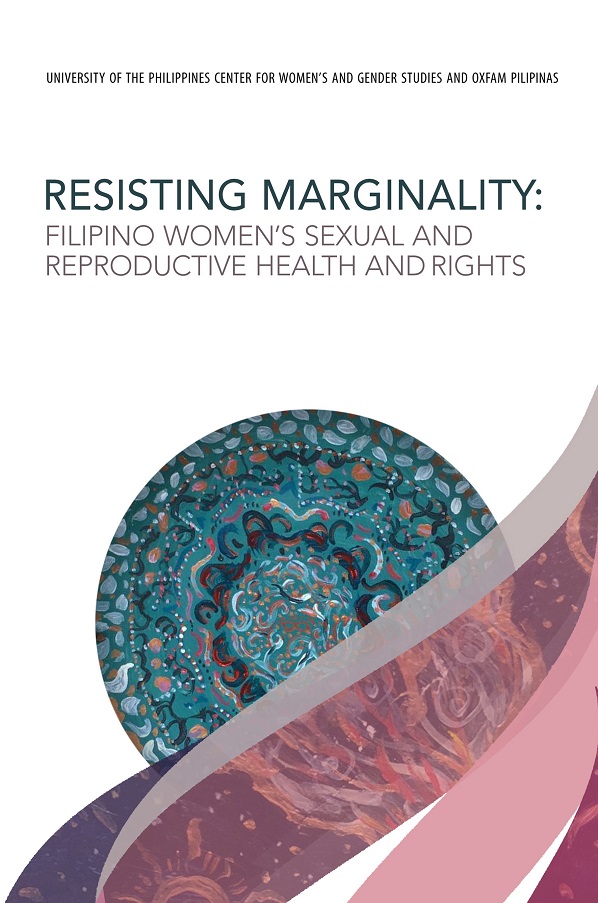 The book features the three research studies:
Finding Integrity in (Bodily) Autonomy: Unpacking the Narratives on Sexuality, Gender-Based Violence, and Bodily Autonomy Through the Lens of Sexual and Reproductive Health and Rights (SRHR) Key Players
The Making of Lunas Collective: Building Communities of Care
Beyond Lockdowns: Narratives of SRHR Initiatives in the Time of the COVID-19 Pandemic
This publication is supported by the UPCWGS and Oxfam as part of the Sexual Health Empowerment program funded by Oxfam and Global Affairs Canada.
You may view and download the book here.
Review of Women's Studies Volume XXXI, Number 2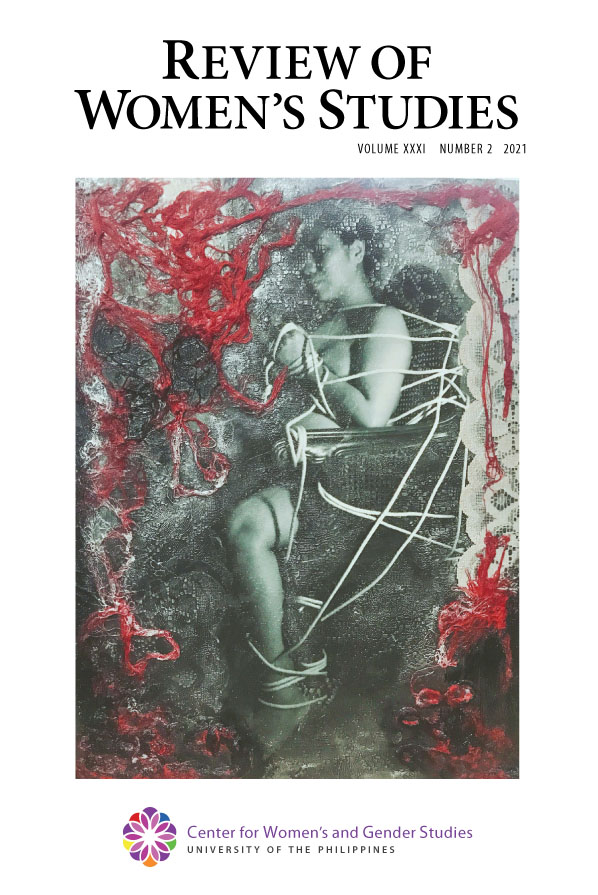 You may view the journal here until 30 April 2022.
Engendering Inclusive and Transformative Early Childhood Care and Development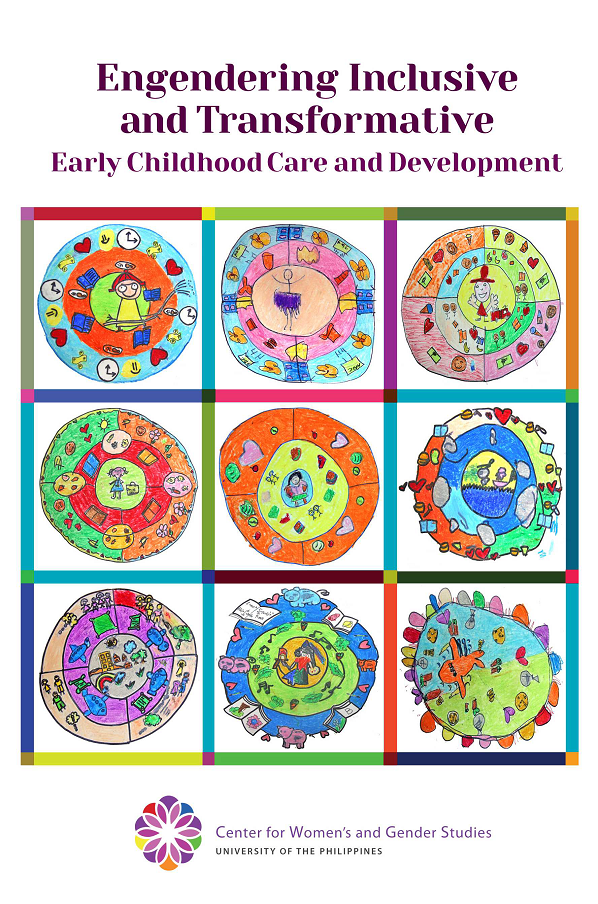 You may view the book here.