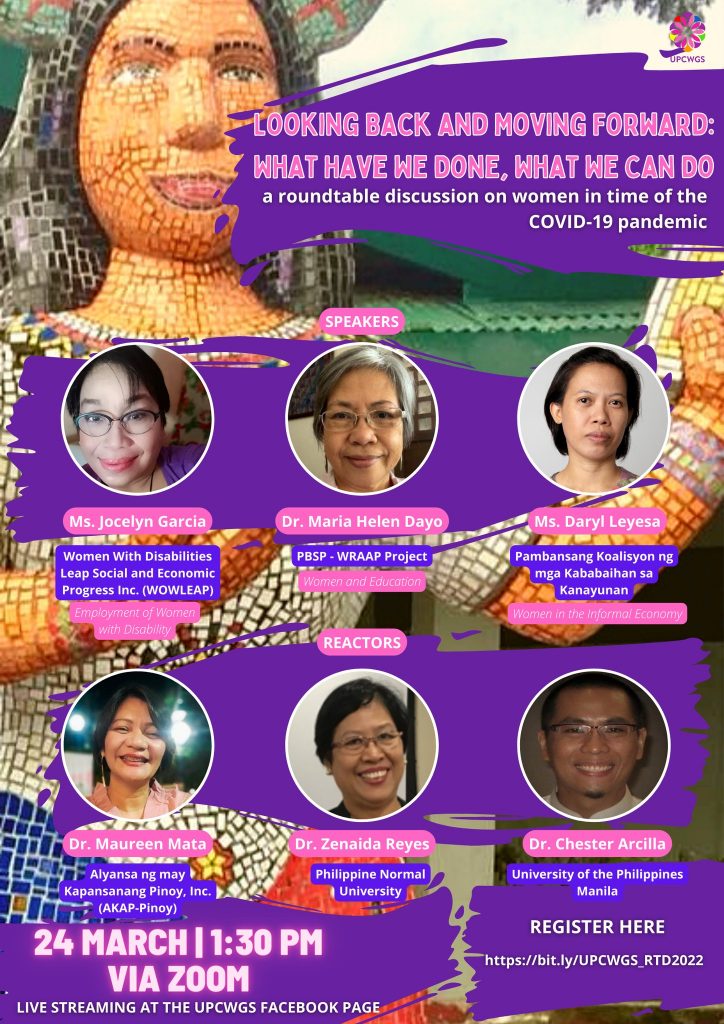 The University of the Philippines Center for Women's and Gender Studies (UPCWGS) invites everyone to attend Looking Back and Moving Forward: What Have We Done, What We Can Do, a roundtable discussion on women in the time of the COVID-19 pandemic, on 24 March 2022 (Thursday), 1:30-3:30 PM via Zoom. This will also be live streamed at the UPCWGS Facebook page.
Speakers and reactors include Ms. Jocelyn Garcia and Dr. Maureen Mata (Employment of Women with Disability), Dr. Maria Helen Dayo and Dr. Zenaida Reyes (Women and Education), and Ms. Daryl Leyesa and Dr. Chester Arcilla (Women in the Informal Economy).
Registration is free and can be accessed through the link: https://bit.ly/UPCWGS_RTD2022.
Certificate of Participation will be provided.