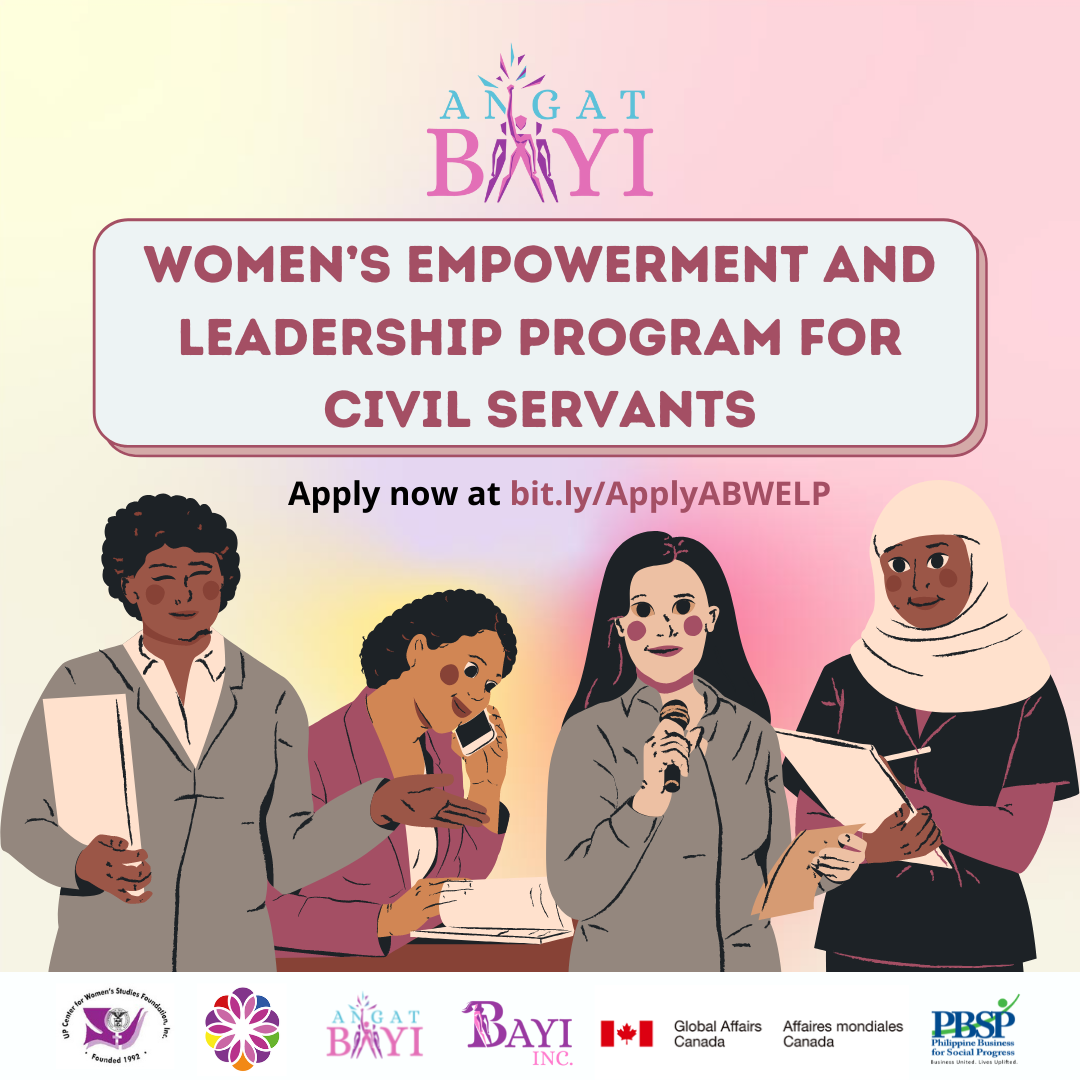 Do you value feminist leadership, inclusive and good governance, and the building and protection of democratic institutions and processes?
To all women (including trans women) occupying a director level position in the civil service, we want you for the Angat Bayi Women's Empowerment and Leadership Program (ABWELP) for Civil Servants! If you:
Occupy the director level position (at minimum);
Adhere to the Angat Bayi principles and values (assessed through an online questionnaire);
Commit to attend and complete all sessions;
Commit to submit and implement a Likhang Bayi Proposal; and
Have strong and stable internet connection.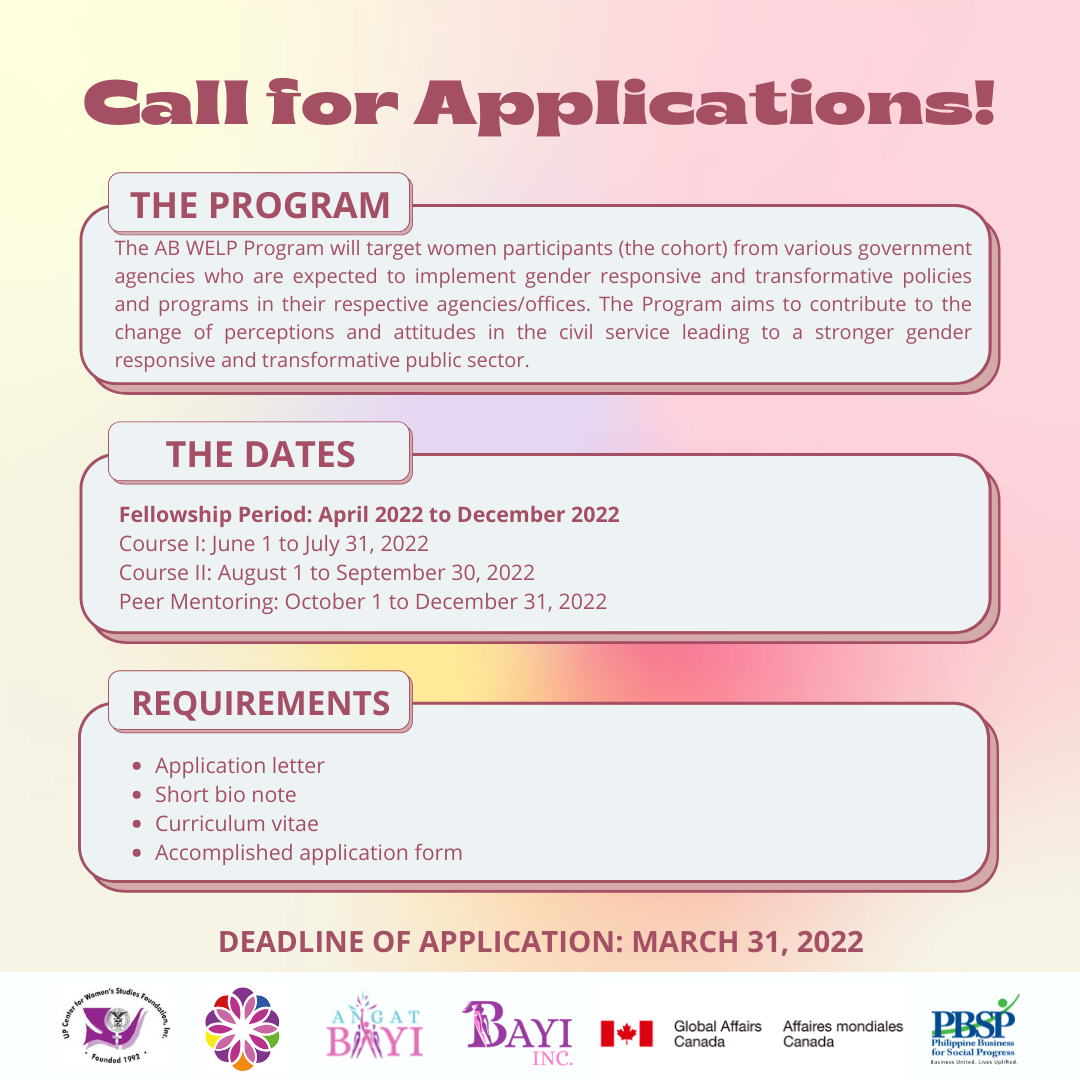 Please click here to apply: https://bit.ly/ApplyABWELP.
Don't forget to attach your application letter, short bio note, and curriculum vitae.
The fellowship period is from April to December 2022. Deadline for applications is on 31 March 2022.
For queries, email us at [email protected]
This initiative is brought to you by the University of the Philippines Center for Women's and Gender Studies (UPCWGS), the UP Center for Women's Studies Foundation, Inc. (UPCWSFI), and Bayi, Inc. ABWELP is supported by the Philippine Business for Social Progress (PBSP) and Global Affairs Canada.