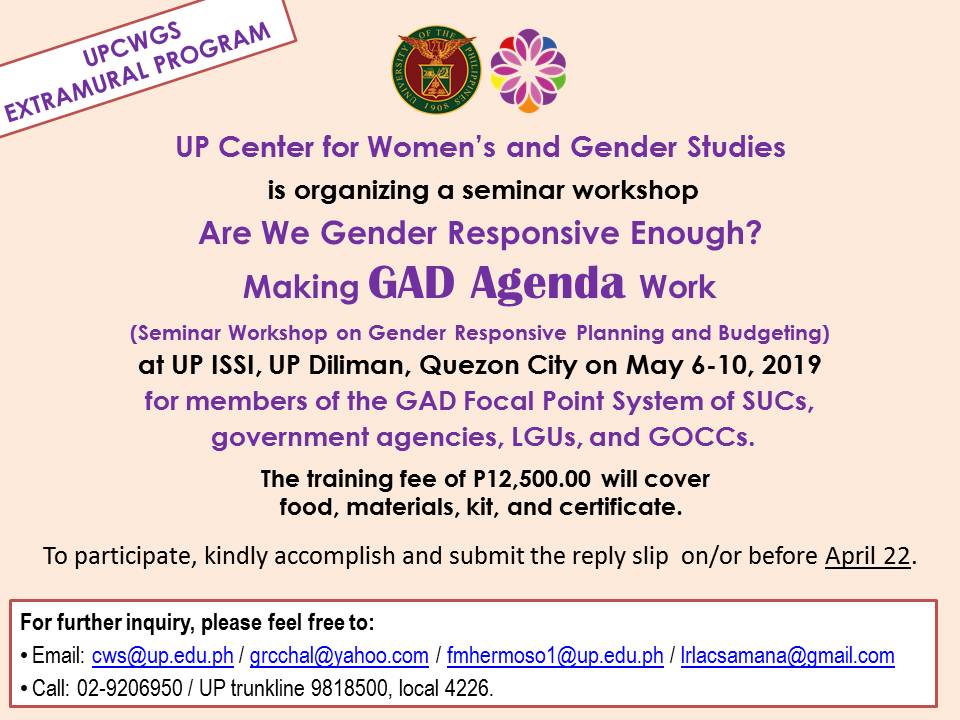 The University of the Philippines Center for Women's and Gender Studies (UPCWGS) is organizing a seminar-workshop, "Are We Gender Responsive Enough? Making GAD Agenda Work (Seminar-Workshop on Gender-Responsive Planning and Budgeting)," on 6-10 May 2019 at the Institute for Small-Scale Industries (ISSI), UP Diliman for members of the GAD Focal Point System of SUCs, government agencies, LGUs, and GOCCs.
The training fee of P12,500.00 will cover food, materials, kit, and certificate.
To participate, kindly accomplish and submit the reply slip on or before April 22.
For further inquiries, you may email [email protected] or call
(+632) 9206950.