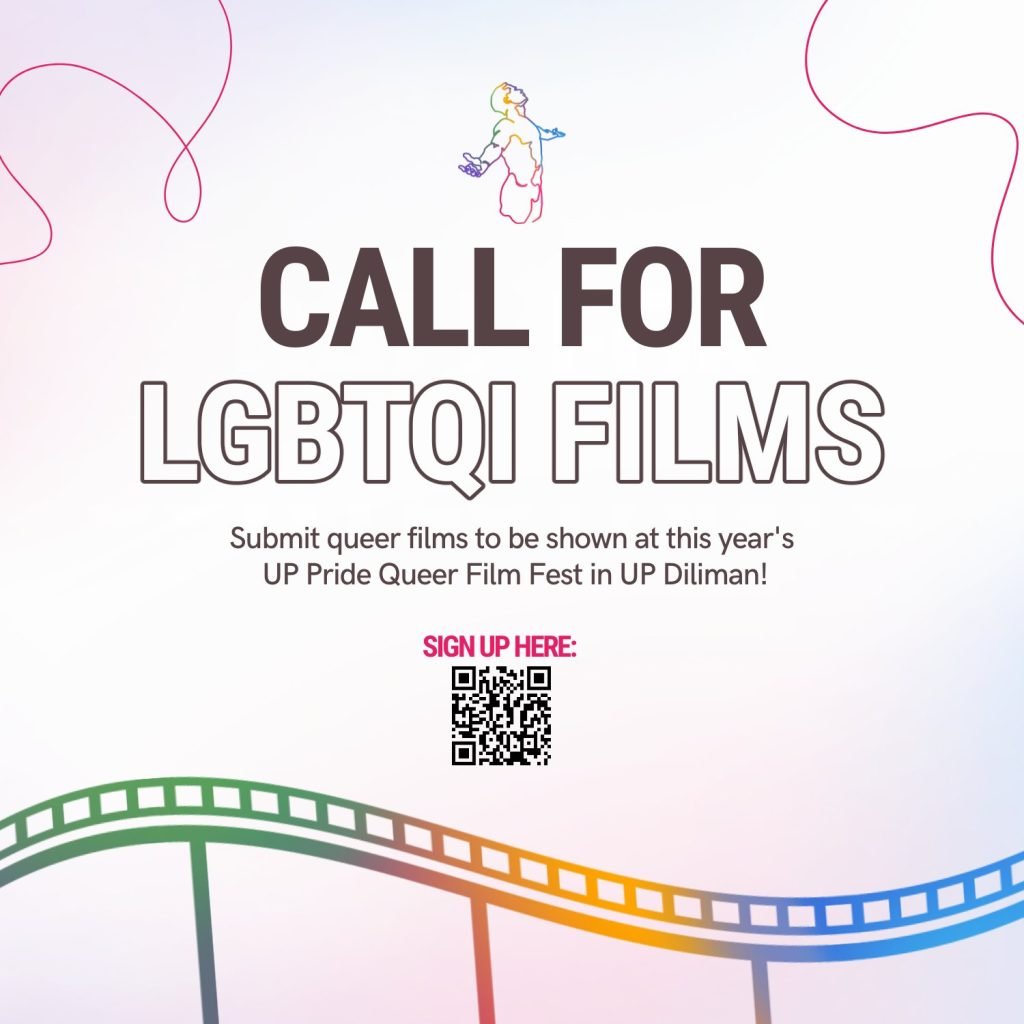 Calling on all filmmakers and directors!
Join us as we celebrate pride and queer joy through this year's UP Pride Film Festival! This year's Film Festival aims to celebrate the LGBTQI culture and experience, and lets you peek at it on the big screen. This event is part of the annual UP Pride celebration. Send in your queer film applications through the link: http://tinyurl.com/UP-Pride-Queer-Film-Fest. Deadline for submissions is on 13 October 2023. 
NOTE: Terms and conditions apply. More information can be seen in the link above.