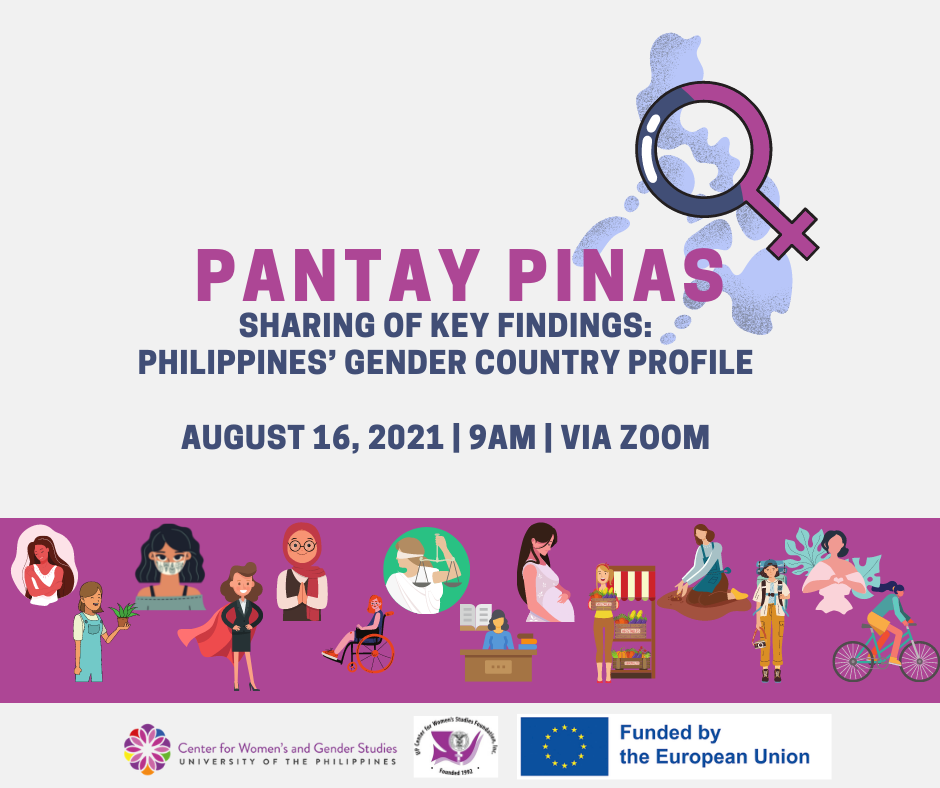 The University of the Philippines Center for Women's and Gender Studies (UPCWGS) will hold a forum to present the 2021 Philippines' Country Gender Profile on 16 August 2021 (Monday), 9:00-11:00 AM (Manila Time, UTC+8) via Zoom. The forum, entitled Pantay Pinas: Sharing of Key Findings of the Philippines' Gender Country Profile 2021, will be the research dissemination of the update to the 2016 Gender Country Report of the Philippines.
Register at https://bit.ly/PantayPinas.
The 2021 Gender Country Profile for the Philippines covers 13 thematic areas, including the representation of women in decision making; gender, education, and participation in the labor market; gender and agriculture; women and health, sexual and reproductive health and rights, and adolescent pregnancy; and women, peace, and security; among others. The Profile aims to contribute to the effectiveness of European Union interventions in the area of gender equality and women's empowerment in the country.