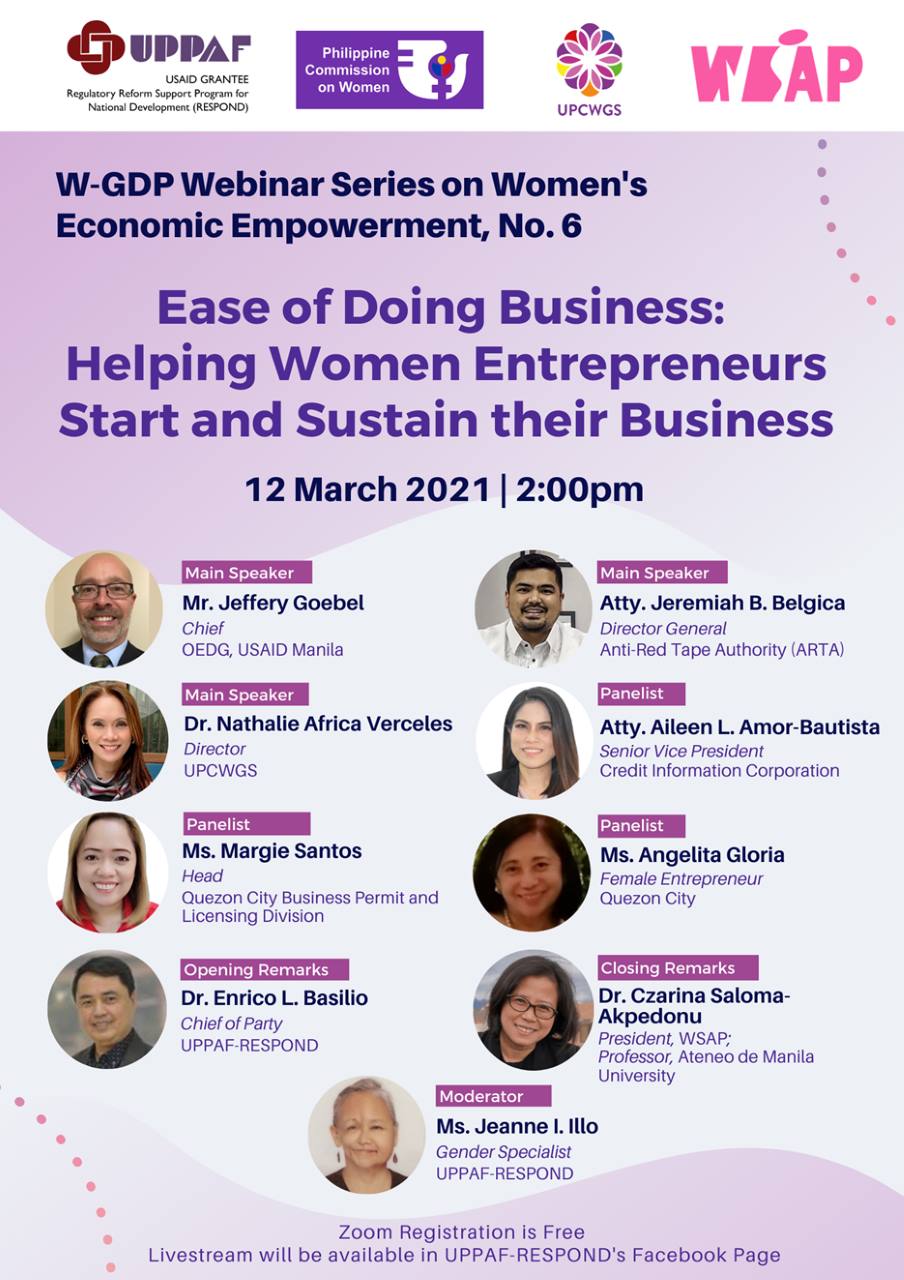 As part of its celebration of Women's Month, the University of the Philippines Center for Women's and Gender Studies (UPCWGS), in partnership with the UP Public Administration Research and Extension Services Foundation, Inc. (UPPAF) Regulatory Reform Support Program for National Development (RESPOND), the Philippine Commission on Women (PCW), and the Women's and Gender Studies Association of the Philippines (WSAP), is inviting everyone to the webinar, Ease of Doing Business (EoDB): Helping Women Entrepreneurs Start and Sustain Their Business, on 12 March 2021 (Friday), 2:00-5:00 PM via Zoom and Facebook Live.
Interested participants may register through the link: https://us02web.zoom.us/…/register/WN_eqTtVp5SSZexaMy1w9JySg.
Livestream will be broadcasted at: https://www.facebook.com/uppaf.respond.org.