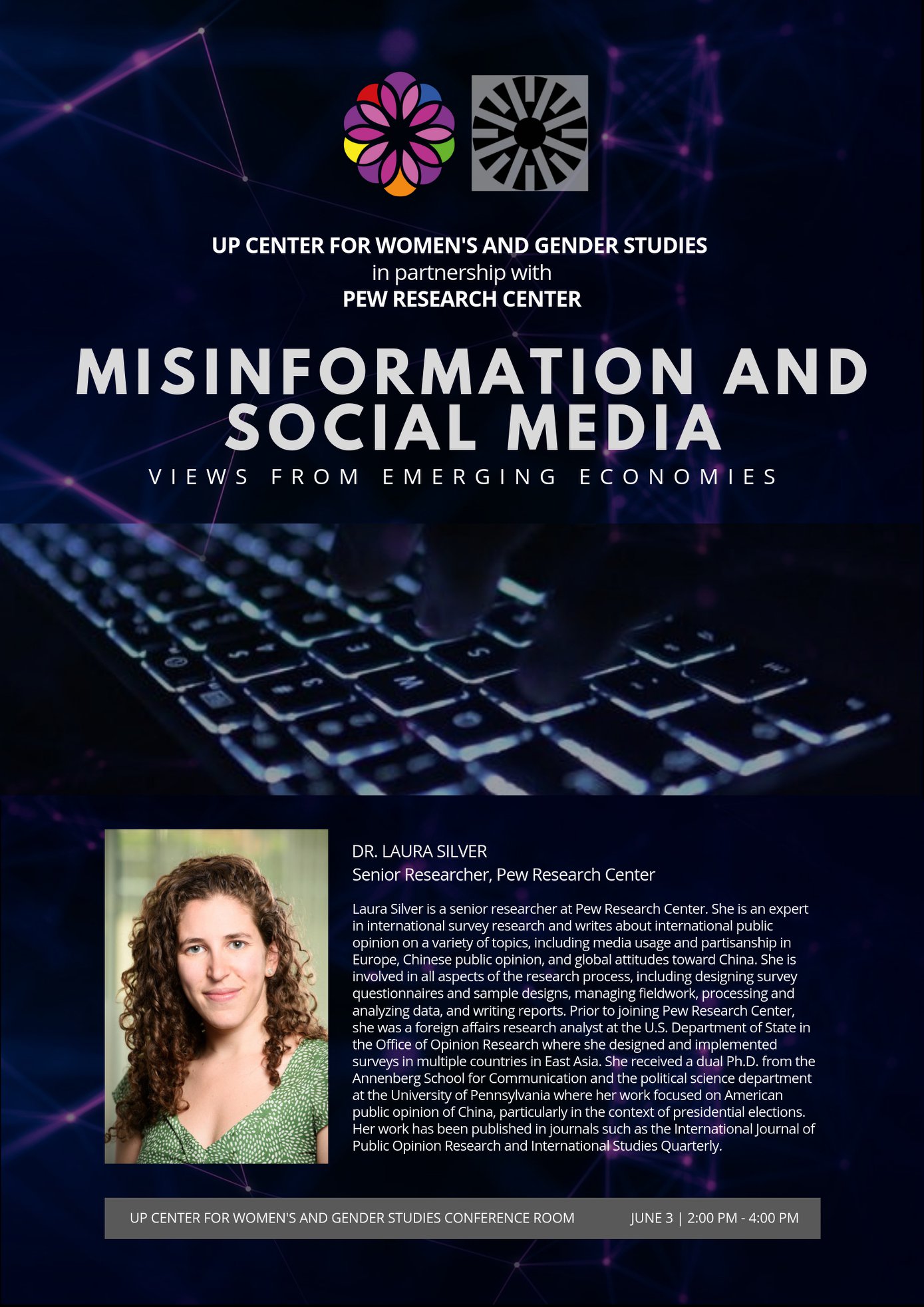 How do people access information, and how can this affect political phenomena? People across 11 emerging economies say that their phones help them get news, despite their fears of misinformation.
The University of the Philippines Center for Women's and Gender Studies (UPCWGS), together with the Pew Research Center, is proud to host Dr. Laura Silver, Senior Researcher at the Pew Research Center, as she shares her insights from a survey she and her team conducted across 11 developing countries in 2018.
Date: 3 June 2019 (Monday), 2:00-4:00 PM
Venue: UPCWGS Conference Room
Slots are limited, so please click on the link below to reserve a seat!