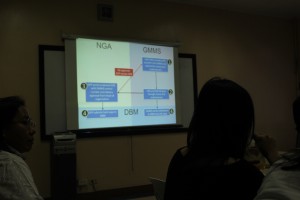 University of the Philippines Center for Women's Studies (UP CWS) spearheads Kasarian, Kwenta at Kwento: Workshop on Gender and Development Planning, Budgeting and Reporting in UP, on 21-23 January at UP Diliman. Budget officers and coordinators of gender offices/committees from the CUs and the Philippine General Hospital participate.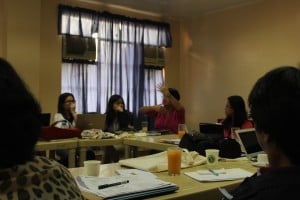 On its first day, Mary Gladys Esquibal and Vicky Atanacio from the Gender Mainstreaming and Monitoring System (GMMS) Team of Information Resource Management Division (IRMD) of Philippine Commission on Women (PCW) conducted GMMS users orientation for the participants. PCW website defined GMMS as "an online system for automating the GAD plan and budget (GPB) and GAD accomplishment report (GAD AR) submission of the agencies, GOCCs, SUCs and other government instrumentalities".
On the second day of the event, Prof. Noreen P. Escultura, Assistant Vice President for Planning and Finance, presented the overview of UP's Planning and Budgeting System. A representative from Commission on Audit (COA) shared inputs on Guidelines, Process and Findings, that particularized on UP system. Lastly, Ms. Gichelle Cruz of the PCW Gender Resource Pool Member discussed the revised guidelines on GAD planning and budgeting.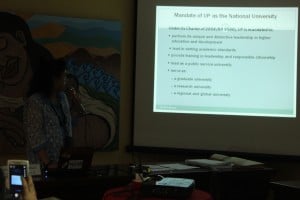 After the inputs from the resource speakers, participants underwent workshop on the current process of GAD Planning and Budgeting in the CUs vis-a-vis PCW Guidelines and UP System Existing Process. 
On the workshop's third day, the participants are expected to finalize 2015 GAD Plan and Budget and 2016 GAD Plan and Budget.