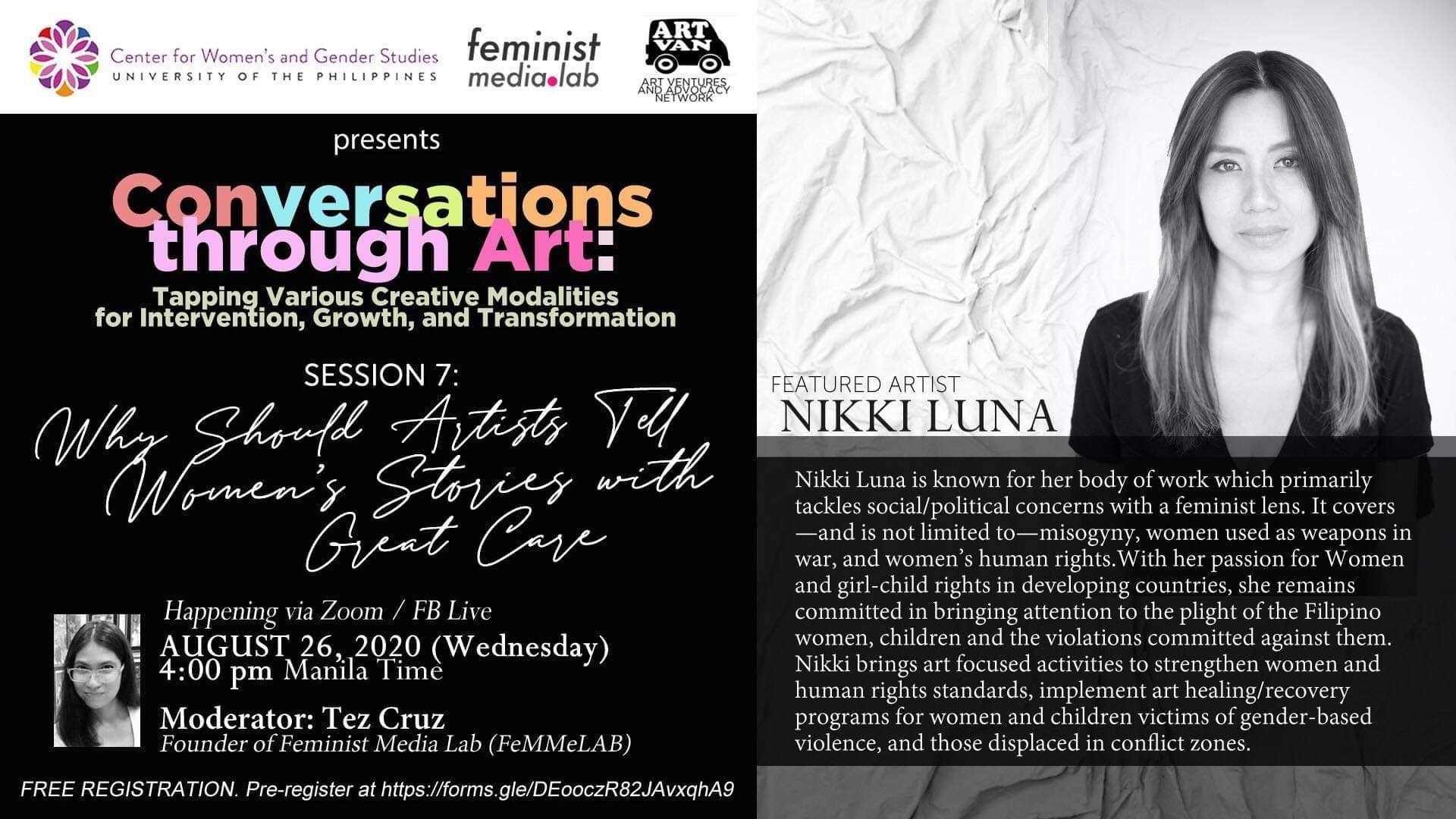 The University of the Philippines Center for Women's and Gender Studies (UPCWGS), in partnership with the Feminist Media Lab (FEMMELAB) and the Art Ventures and Advocacy Network (ART VAN), continues with its discussion series, "Conversations through Art (CTA): Tapping Various Creative Modalities for Intervention, Growth, and Transformation," with artist Nikki Luna. The seventh session of the series, Why Should Artists Tell Women's Stories with Great Care, will be held on 26 August 2020 (Wednesday), 4:00 PM via Zoom and Facebook Live.
Register at https://forms.gle/DEooczR82JAvxqhA9. Online registration will end on August 25 (Tuesday), 6:00 PM. If you are having trouble with the registration, please send us a message on Facebook.
CTA is an initiative by artists, advocacy builders, social workers, and those in the helping professions to collectively promote arts for social change. Envisioned as a series wherein various creative modalities are highlighted in each session, the invited resource speakers will be individuals from different parts of the world who are making contributions to the establishment of the expressive arts practice or use specific creative modalities for personal-professional, community, and sectoral development.