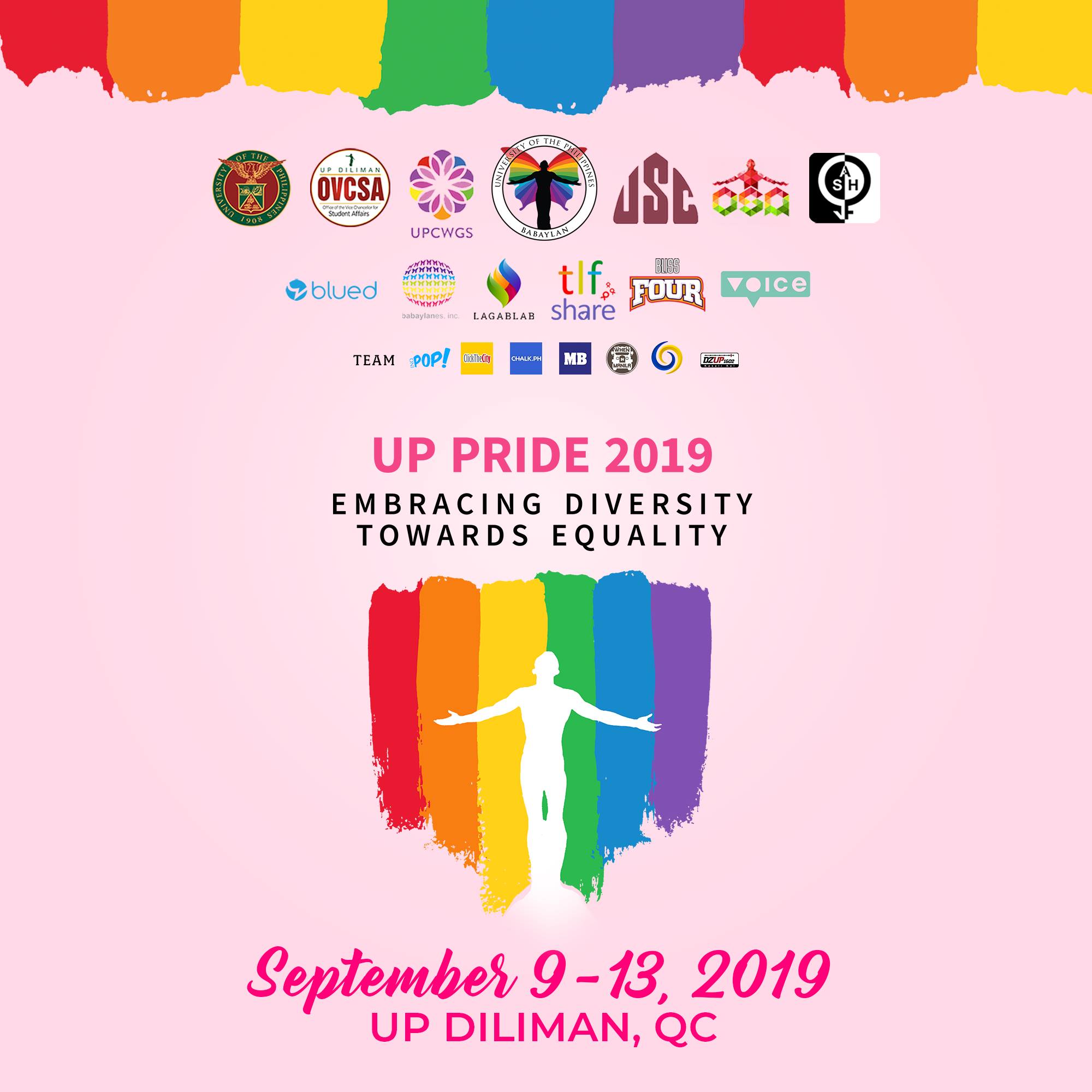 This UP Pride 2019, we carry on with our fight for equality.
With the theme "Embracing Diversity Towards Equality," UP Pride 2019 aims to push forward the formulation and adoption of a university system-wide policy on equality and non-discrimination on the basis of sexual orientation, gender identity and expression, and sex characteristics (SOGIESC). While there remains no national legislation recognizing and protecting the rights of persons with diverse SOGIESC, in UP, the time for equality is now.
We invite everyone to join the effort in fighting for equality, starting here in our University. Because the fight for gender justice and human rights will not be over as long as discrimination and violence against the LGBTQI community persist and equality remains elusive.
Let our diversity unite us for the greater fight for equality and human rights.