Organizational Structure and Functions
Under the Office of the Vice President for Academic Affairs, a director and two deputy directors administer the day-to-day operations of the Center.
As a system office, its tasks are the coordination of efforts of the UP constituent universities to mainstream gender in the University as a strategy for implementing the Magna Carta of Women; the implementation of the UP Gender Guidelines and the anti-sexual harassment policy, and; the development of the University's GAD plans and programs, especially as these relate to the utilization of the GAD budget.
As a university research center, the UPCWGS leads in the conduct and promotion of cutting-edge research on gender and women's studies in the Philippines. It supports the University's teaching and non-teaching personnel in training programs and activities that enhance skills and consciousness-raising toward a more humane, just and gender-fair Filipino community.
Current Officials
Director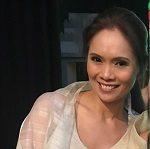 Nathalie Lourdes A. Verceles, DSD is Assistant Professor at the Department of Women and Development Studies (DWDS) in the College of Social Work and Community Development (CSWCD), UP Diliman. She has previously served as Chairperson of the DWDS (2013-2016) and Director of the Doctor of Social Development Program of the CSWCD (2017).
Dr. Verceles earned her Doctorate in Social Development (2014), MA in Women and Development Studies (2003), and BA in Philosophy (1987) from UP Diliman. She also has a BSc (Honours) in Economics (1990) from the University of London. She has published and presented numerous papers on feminist economics.
Deputy Director for Research and Publication

Marie Aubrey J. Villaceran, Ph.D. is a professor at the Department of English and Comparative Literature in the University of the Philippines, Diliman. She has a BA and MA in Creative Writing from the University of the Philippines and was conferred a PhD in Sociology by La Trobe University in Melbourne, Australia. She teaches and writes creative nonfiction and her research interests are gender and migration.
Staff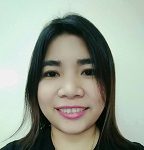 Ilene A. De Jesus, Administrative Officer II
Performs administrative supervision of administrative assistant, admin aide, driver, maintenance staff and guard; Serves as procurement officer; Does administrative functions related to all UPCWGS programs and projects: preparation of accounting documents (e.g., vouchers, RIS), online encoding/submission to FMIS, recording, monitoring and filling up of PS and budget documents, personnel records administration (e.g., appointments, DTRs)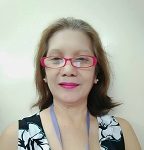 Ardis Anna V. Gonzales, Administrative Aide IV (Librarian)
Manages and keeps the library updated and tidy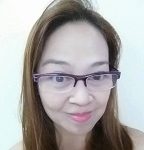 Neilda S. Jimenez, Administrative Assistant II
Receives all office communications and documents;  Manages the administrative files, vouchers and Docutrak of vouchers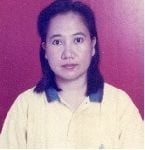 Gina Rose L. Chan, Publication Production Chief I
Temporarily performing training and extension specialist tasks 
Responsible for management, coordination and facilitation of online and non-online matters related to the GAD Plan and Budget and GAD Accomplishment Report of the UP System including: online submission of GAD Plan and Budget and GAD Accomplishment Report and other related documents to concerned offices like the Philippine Commission on Women's mandated GAD Mainstreaming and Monitoring System, UP System Budget Office; Assists the System Budget Office in coordinating, facilitating and encoding submission of the GAD Plan and Budget and GAD Accomplishment Report at UP System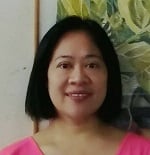 Laniza R. Lacsamana, University Extension Specialist I
Organizes training-seminars, workshops, lectures, RTDs and other activities by the Center; Assists in designing programs and the preparation of training materials; Coordinates the meetings and partnership projects with GOs, NGOs, private agencies, and other external clients; Attends to the requirements of training programs, seminars, workshops, and conferences; Organizes, coordinates, and manages the ICT promotion of the GAD programs and activities; Coordinates, prepares kits, and provides secretariat support to system-wide and campus meetings, workshops, and trainings
Adrienne Sheryl Rose L. Maguddayao, University Researcher I
Acts as secretariat for the Review of Women's Studies journal, Pananaw magazine, and other UPCWGS publications (includes sending out call for papers, processing of submitted articles, coordinating with contributors and reviewers, meeting with editors, and coordinating with layout artists and printing press staff); In charge of the maintenance of the Review of Women's Studies journal section in the UP Diliman OVCRD website (includes digitization and uploading of the journal to the website); Serves as focal person for the publication arm of the Research and Publication program (includes answering queries regarding publication matters); Writes articles for the various publications of the UPCWGS; Assists in the preparation, conduct, and documentation of meetings/lectures/ seminars/conferences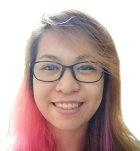 Christelle B. Bautista, University Research Associate I
Assists in the Center's  research work/studies; Writes articles, collects article contributions, does lay-out; Assists in the documentation in relevant lectures, symposia, seminars, trainings, RTD, meetings, etc.; Assists in the preparation of various ad hoc UPCWGS programs and activities; Acts as webmaster of the UPCWGS website; Provides reports to the Deputy Director for Research and Publication; Posts in PhilGEPS regarding UPCWGS publications and coordinates with printing press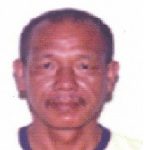 Rodolfo B. Gabriel, Administrative Aide III
Responsible for the delivery and monitoring and follow-up of official documents inside and outside UP Campus; Responsible for monitoring use of UPCWGS equipment and schedule for repair;  Acts as supply officer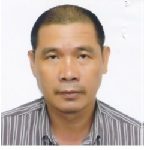 Alejandro D.S. Sustituido, Administrative Aide IV (Driver)
Serves as driver for the officers and staff of the UPCWGS for official trips and business;   Is responsible for the maintenance (cleaning, check-up, etc.) and service of the official vehicle and preparation of the monthly report of vehicle consumption of gas, submission of trip tickets and official receipts
Past Directors
Odine Maria M. de Guzman, Ph.D. (2015-2018)
Judy M. Taguiwalo, Ph.D. (2014-2015)
Sylvia E. Claudio, M.D., Ph.D. (2008-2014)
Carolyn I. Sobritchea, Ph.D. (2000-2007)
Sylvia H. Guerrero, Ph.D. (1989-1999)
Past Deputy Directors
Deputy Director for Research and Publication
Marie Aubrey J. Villaceran, Ph.D. (2017)
Eric Julian D. Manalastas (2011-2014)
Odine Maria M. de Guzman, Ph.D. (2005-2011)
Proserpina D. Tapales, Ph.D. (2002-2005)
Albina P. Fernandez, Ph.D. (1997-2002)
Thelma B. Kintanar, Ph.D. (1989-1997)
Deputy Director for Training and Outreach
Bernadette V. Neri (2016-2017)
Yolanda G. Ealdama (2014-2015)
Maria Theresa U. Batangan, Ph.D. (2008-2014)
Sylvia E. Claudio, M.D., Ph.D. (2007)
Maria Theresa U. Batangan, Ph.D. (2004-2006)
Rosario S. del Rosario, Ph.D. (2001-2004)
Emmeline L. Verzosa (2000-2001)
Carolyn I. Sobritchea, Ph.D. (1991-1999)
Proserpina D. Tapales, Ph.D. (1989-1991)
[Updated: 4 June 2018]