In honor of Dr. Thelma B. Kintanar, the University of the Philippines Center for Women's and Gender Studies (UPCWGS) held a Parangal/Gedenkschrift on 8 December 2017 at the National Institute for Science and Mathematics Education Development (NISMED), UP Diliman.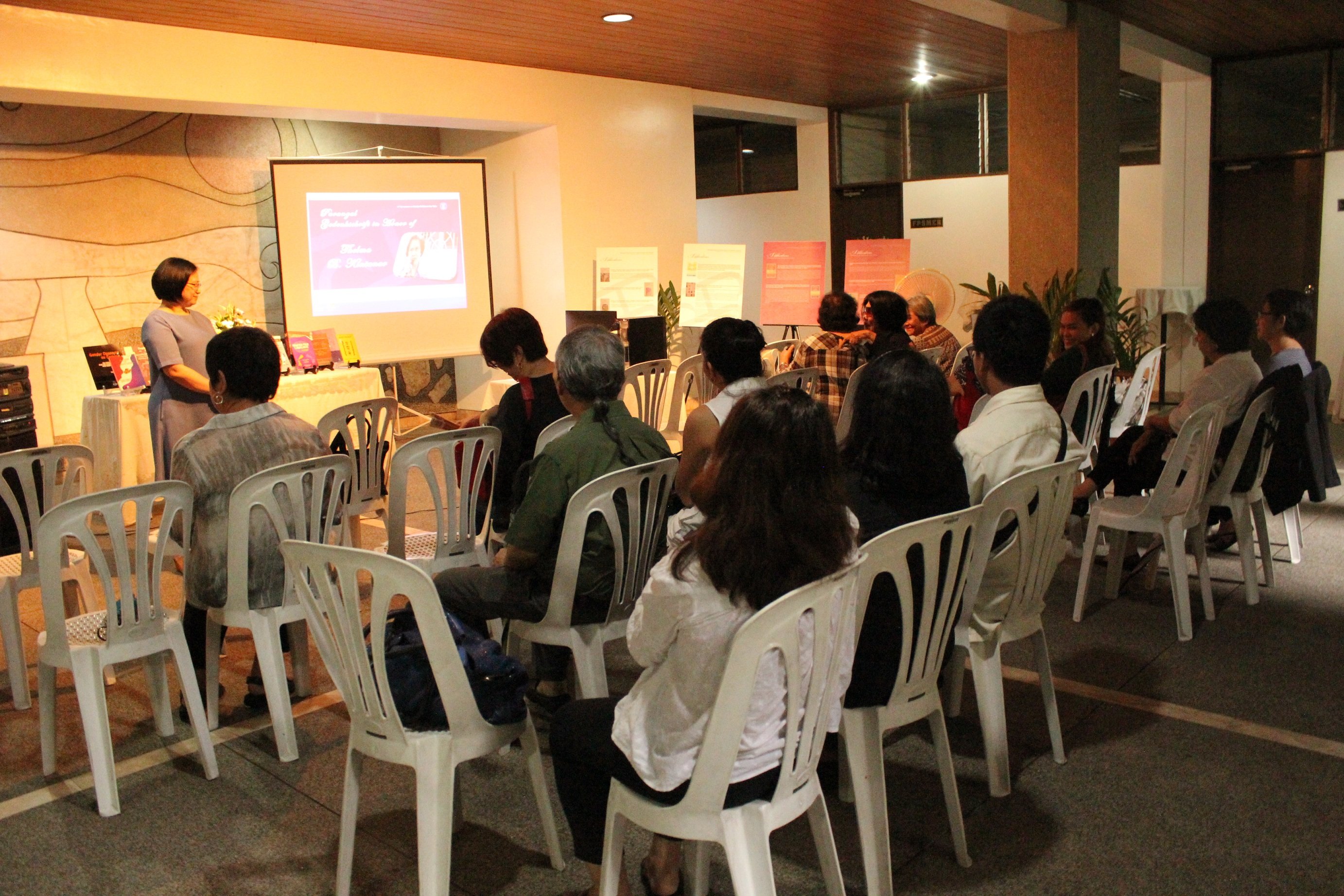 Dr. Kintanar was Professor Emeritus of English and Comparative Literature at UP Diliman. She received her BA degree from UP Diliman, MA from Northwestern University and PhD from Stanford University. She has served as Research Associate at the East-West Center, Hawaii (1970-71); as Visiting Fellow at the Institute of Southeast Asian Studies, Singapore (1983-85); as Visiting Professor at Silpakorn University, Thailand (1984); and as Visiting Scholar at the University of Sussex, England (1997). A recipient of the Fulbright-Smith Mundt and Rockefeller scholarships and the Southeast Asian Research Program fellowship, Dr. Kintanar has published numerous books and articles in the fields of Southeast Asian literature, women's studies, literary translation and the arts. Her work has earned her various awards, including one for Achievement in the Humanities from the National Research Council of the Philippines in 1998. In 2003, she was chosen Outstanding Alumni in the Arts and Sciences (Literature) by the University of the Philippines Alumni Association (UPAA).
Dr. Kintanar was one of the founders of the University Center for Women's Studies (later University of the Philippines Center for Women's and Gender Studies), serving as its Coordinator (later Deputy Director) for Research and Publication from 1989 to 1997. She was also the founding editor of the Review of Women's Studies, the Center's academic journal, editing 10 issues from 1990 to 1996.