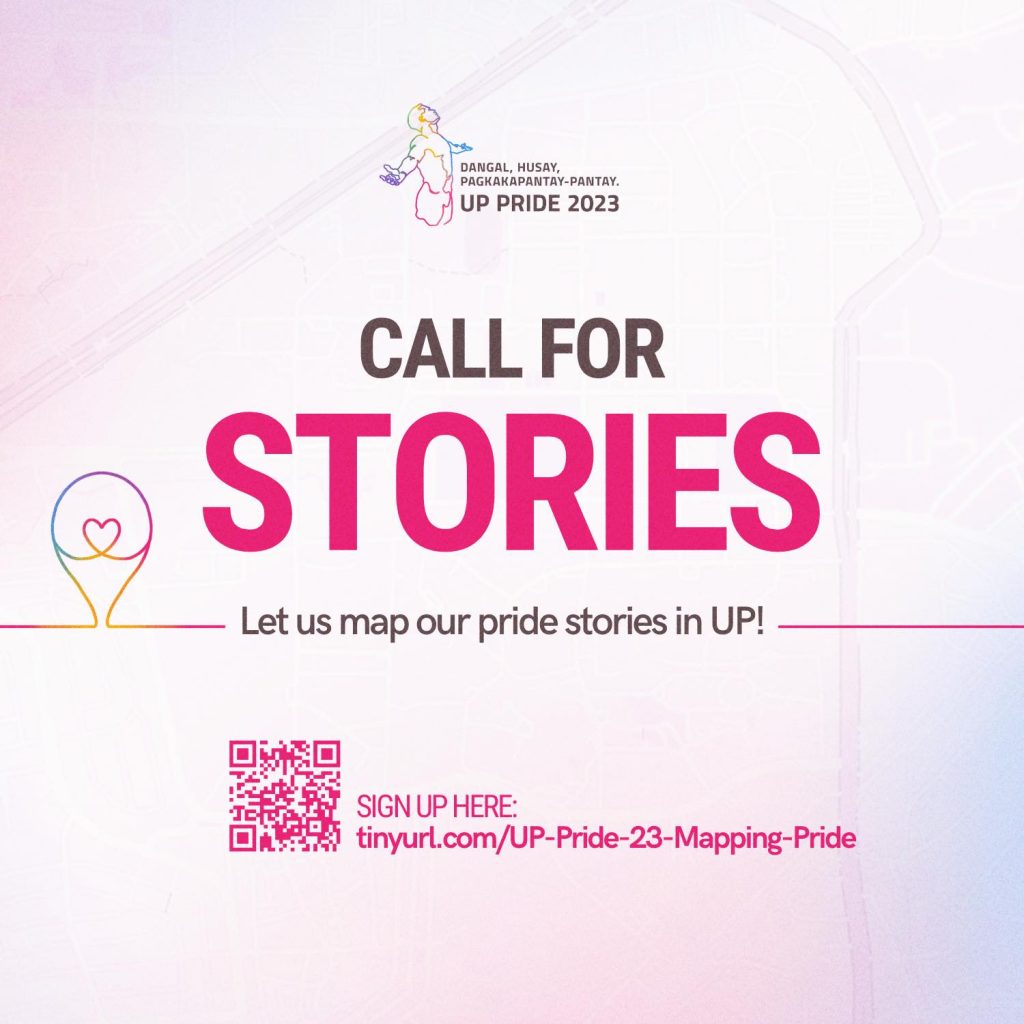 In the physical spaces we occupy, we tell the world: we have been here; we will always be here; and we will continue to exist.
This UP Pride, we are once again mapping our experiences and memorializing the places where we found safety, love, and acceptance – places that have genuinely given us a sense of Pride.
You may map your stories of Pride here: http://tinyurl.com/UP-Pride-23-Mapping-Pride.