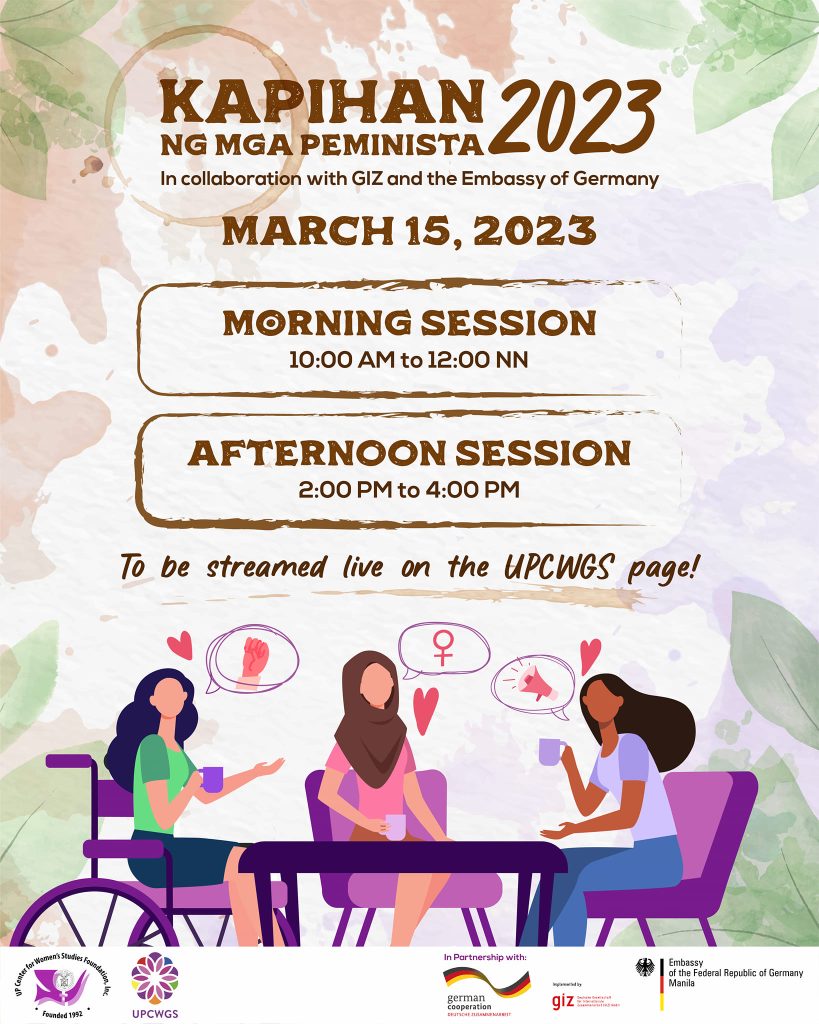 As part of its celebration of this year's International Women's Month, the University of the Philippines Center for Women's and Gender Studies (UPCWGS), in collaboration with Deutsche Gesellschaft für Internationale Zusammenarbeit (GIZ) Philippines and the Pacific Island Countries, and the Embassy of the Federal Republic of Germany in Manila, invites everyone to the back-to-back face-to-face sessions of Kapihan ng mga Peminista 2023 on 15 March 2023 (Wednesday), 10:00 AM – 12:00 NN (morning session) and 2:00-4:00 PM (afternoon session) at the UPCWGS Conference Room.
This year's sessions will engage empowered feminist and women's empowerment advocates, leaders, and activists, who are also experts in their respective fields, to discuss various challenges and issues faced by women, and collectively come up with ways to move the conversation forward.
Due to limited slots, please contact Vince Hermoso at 09953422151 to reserve your seats in advance.
Please wear or bring something purple, and your own coffee mugs.