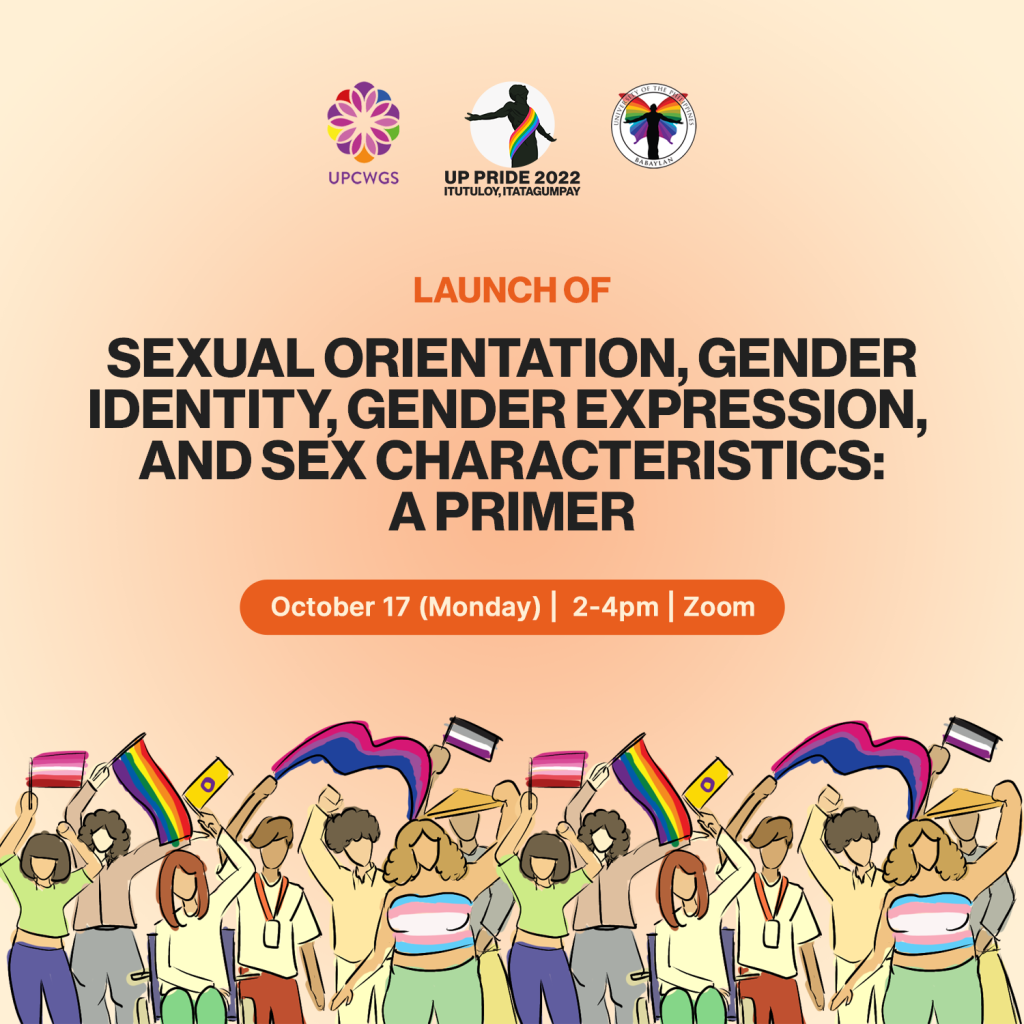 In line with the celebration of UP Pride 2022, the University of the Philippines Center for Women's and Gender Studies (UPCWGS) is inviting everyone to its SOGIESC Primer Launch on 17 October 2022 (Monday), 2:00-4:00 PM via online.
To register, click the link: https://tinyurl.com/SOGIESCPrimer.
For registrants, links will be sent on the day before the event or earlier. Kindly wait for our email. If you have registered but did not get the link, send us your email via a private message on Facebook or email us at [email protected].