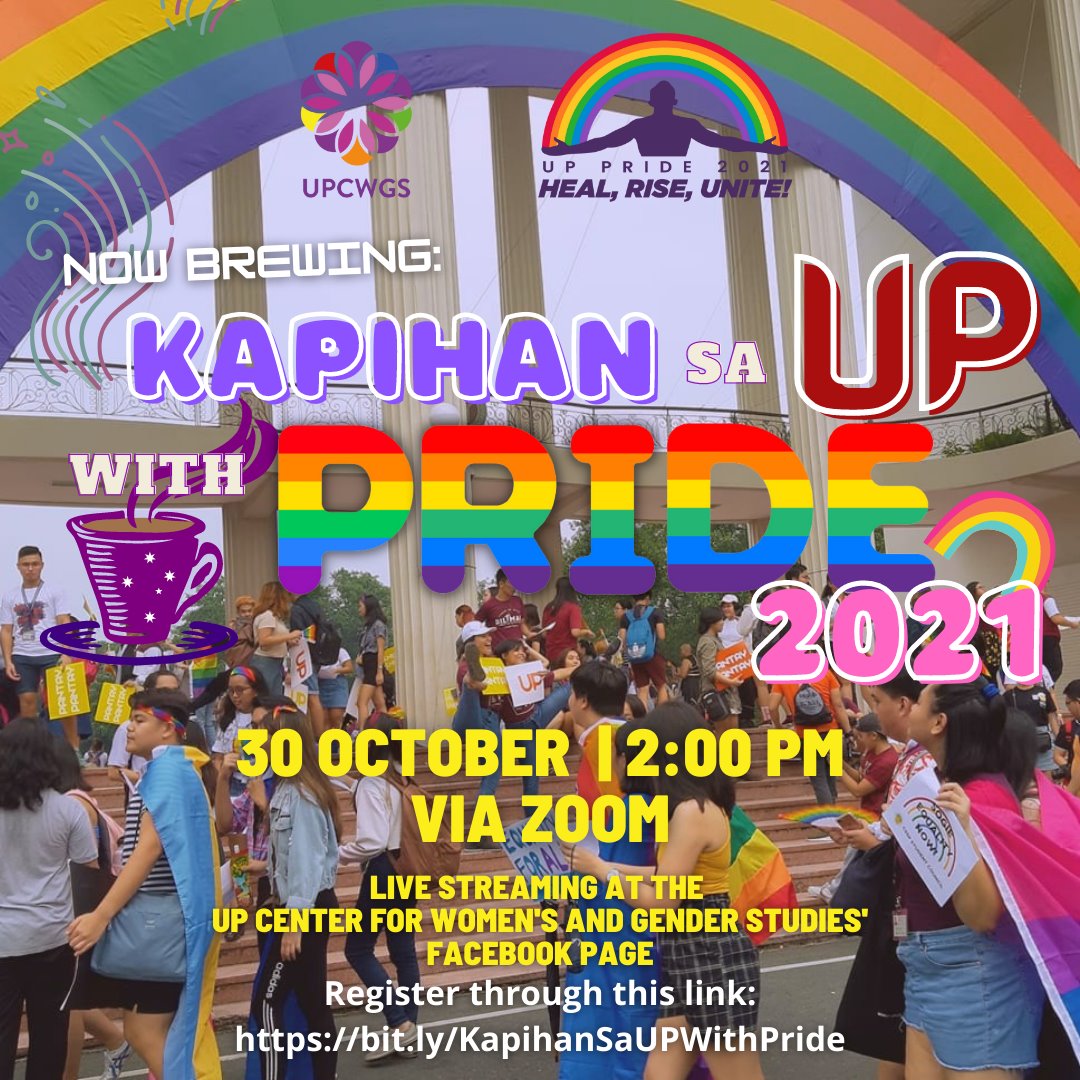 To cap off the celebration of UP Pride 2021, the University of the Philippines Center for Women's and Gender Studies (UPCWGS) brings you Kapihan sa UP with Pride 2021 on 30 October 2021 (Saturday), 2:00 PM via Zoom. This will also be live streamed at the UPCWGS Facebook page.
Join us in an afternoon of celebration of our milestones and achievements, and a collaborative discussion of our ways forward. Please have with you your rainbow flags and rainbow-inspired items, and of course, your cups of coffee.
Everyone is invited to attend and participate. Registration is free and may be accomplished by clicking the link: https://bit.ly/KapihanSaUPWithPride.
For questions, please get in touch with Vince Hermoso through the following details: [email protected] or 09953422151.