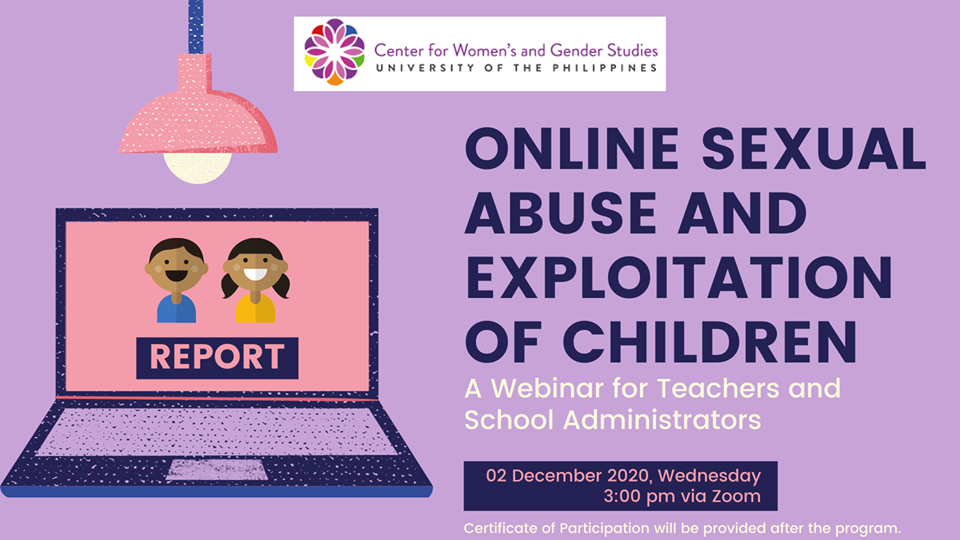 With the numerous extensions of lockdown and community quarantine, child exploitation cases have soared in the Philippines. The shift from the traditional to online learning opens another realm for predators to feast on our children.
As part of the 18-Day Campaign to End Violence Against Women, the University of the Philippines Center for Women's and Gender Studies (UPCWGS) will hold a webinar on Online Sexual Abuse and Exploitation of Children (OSAEC) for Teachers and School Administrators.
Join us on 2 December 2020 (Wednesday) at 3:00 PM via Zoom and learn more on OSAEC. Certificate of Participation will be provided.
Register at https://bit.ly/2Je0KSB to participate in this webinar.
This webinar is open only for teachers and school administrators.